It's time to link up to Active Mama. I really hope this link becomes a success and a place to find and share activities, ideas, milestones and anything kid related.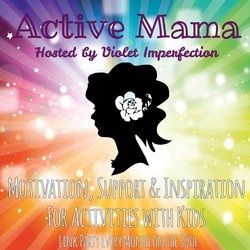 I have been posting ideas to the Acitve Mama idea board, you can find it here: Active Mama Ideas 2014.
The other board is where I will feature YOU, anyone who links up each month will be pinned to this board: Active Mama Posts 2014. This board will be great for blog exposure for all of us I hope.
You can link up anything "active mama" related. I use this as motivation for myself in staying active with V, going on playdates, playing with all those messy involved toys she got for Christmas, getting outside to play, etc. Anything you do with your kids is fair game for this link up.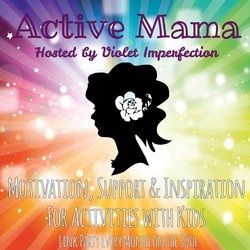 March 2014
This month has been very birthday centered, I still can't believe my baby girl is 2! We also didn't have time for much with my surgery and recovery.
We took V to build a bear to build a princess palace pet, she is completely addicted to that app. She loved making her very own Pumpkin.
I scored a brand new bubble machine at a second hand store for $5, a wonderful find because we have had a few bubble parties or had bubbles during bath time. It's the little things that are the most fun.
My best friend Jen came to visit this last week. It's the first time we have been able to spend time together away from Disney. Also she got to meet Violet and Marc and I met her daughter. We had a lot of fun playing with the girls.
The pictures we had planned didn't go so well...both were super cranky. Turns out they were sick. Poor girls.
Despite being sick for a lot of the week we still had fun.
We painted with baby chicks that wind up. It was a lot of fun and a simple craft.
After we painted we took an Easter themed bath of course! These themed baths are my new favorite activity. I spend a little bit of money on the items and then V gets multiple baths out of them. I especially love them on those really long days when we both need something fun to shake things up. I used plastic Easter eggs, foam Easter shapes and I forgot to add the Easter grass, next time! P
I think we did pretty good for such a busy month. I'm itching for some outside activities, can't wait for warmer weather.
Make sure you link up below with how you have been an Active Mama this month.