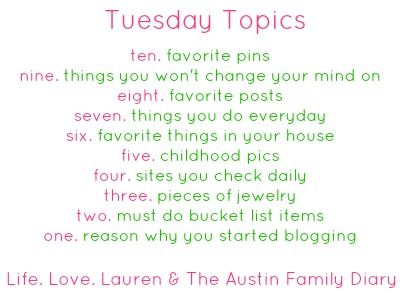 1. Take care of Violet. Kind of a no brainer but I take care of her everyday.
2. Kiss & say I Love You to Marc, so romantical I know.
3. Talk to my Mom. Everyday, usually multiple times.
4. Think about Disney. Yes, I am obsessed. I can't help it, it has been too long since my last trip.
5. Check Email, Facebook and Instagram compulsively.
6. Chat with friends through Facebook or text. We keep each other sane during the roller coaster ride of motherhood.

7. Use my iPad. Can you say addicted? It is awesome and I love it.